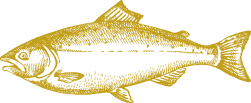 La Bocana Restaurant is a very nice place for an informal dinner. It has a terrace that overlooks the harbor lighthouse and is much quieter than other areas of Puerto Banús, since it is much less traveled by tourists.
In Puerto Banús you can find a wide range of international restaurants that prepare Indian, Italian, Argentine, French cuisine, etc. However, where is the gastronomy and typical cuisine of Andalusia? In La Bocana restaurant we offer since 1987 a typical Andalusian, Mediterranean cuisine, based on tapas, portions and seconds with assorted fish and meats. Our extensive menu of dishes includes typical recipes from southern Spain and includes culinary preparations such as gazpacho, salmorejo, salads, vegetables, scrambled eggs, Iberian, fried fish, fried foods, seafood as well as various meat and fish dishes.
Restaurante la Bocana has a team of lifelong waiters, with a long professional career who know their work very well and know how to offer the best they have according to the tastes of each client.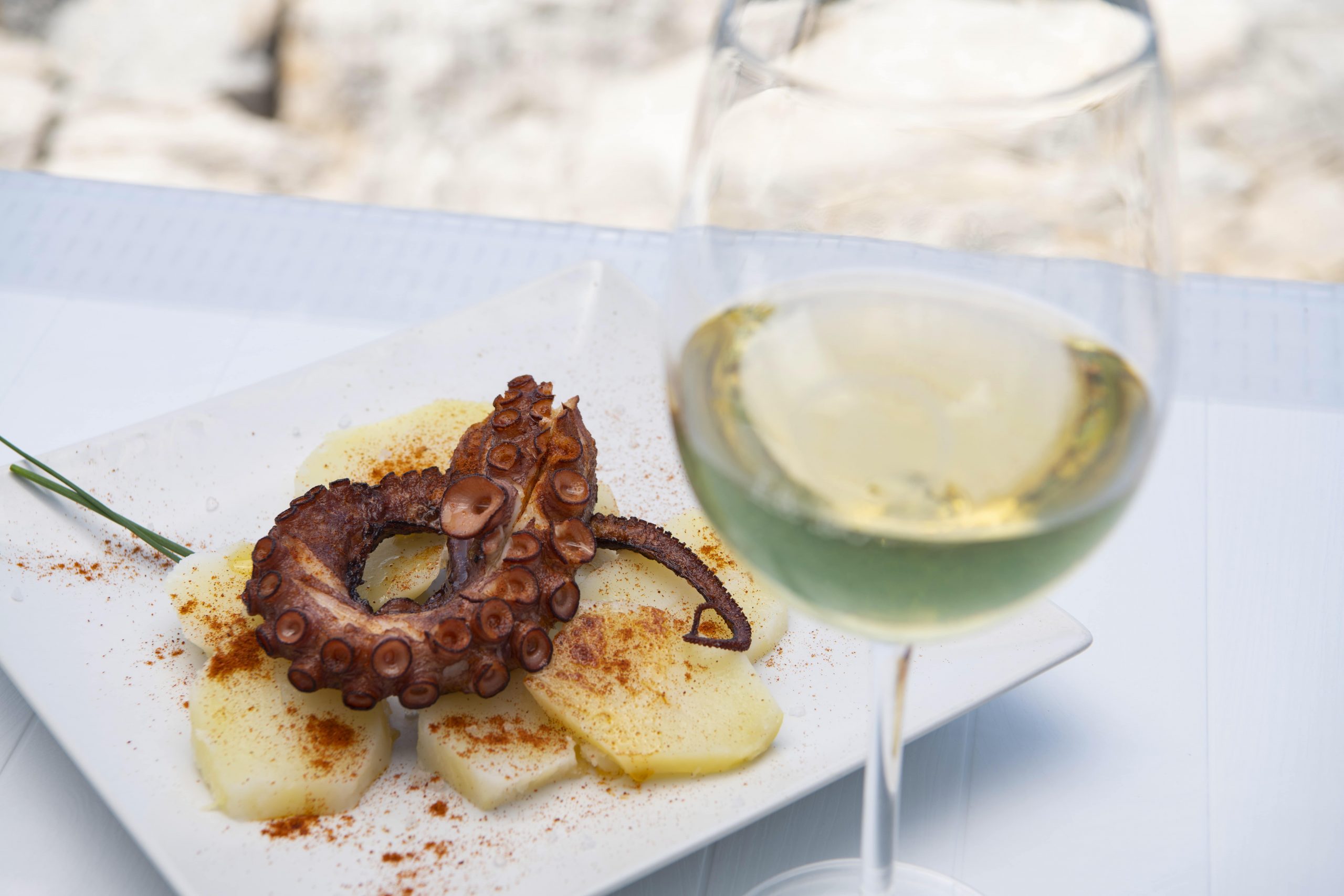 We offer you a wide variety in our menu, meat, fish and even pasta. You can't leave our desserts behind.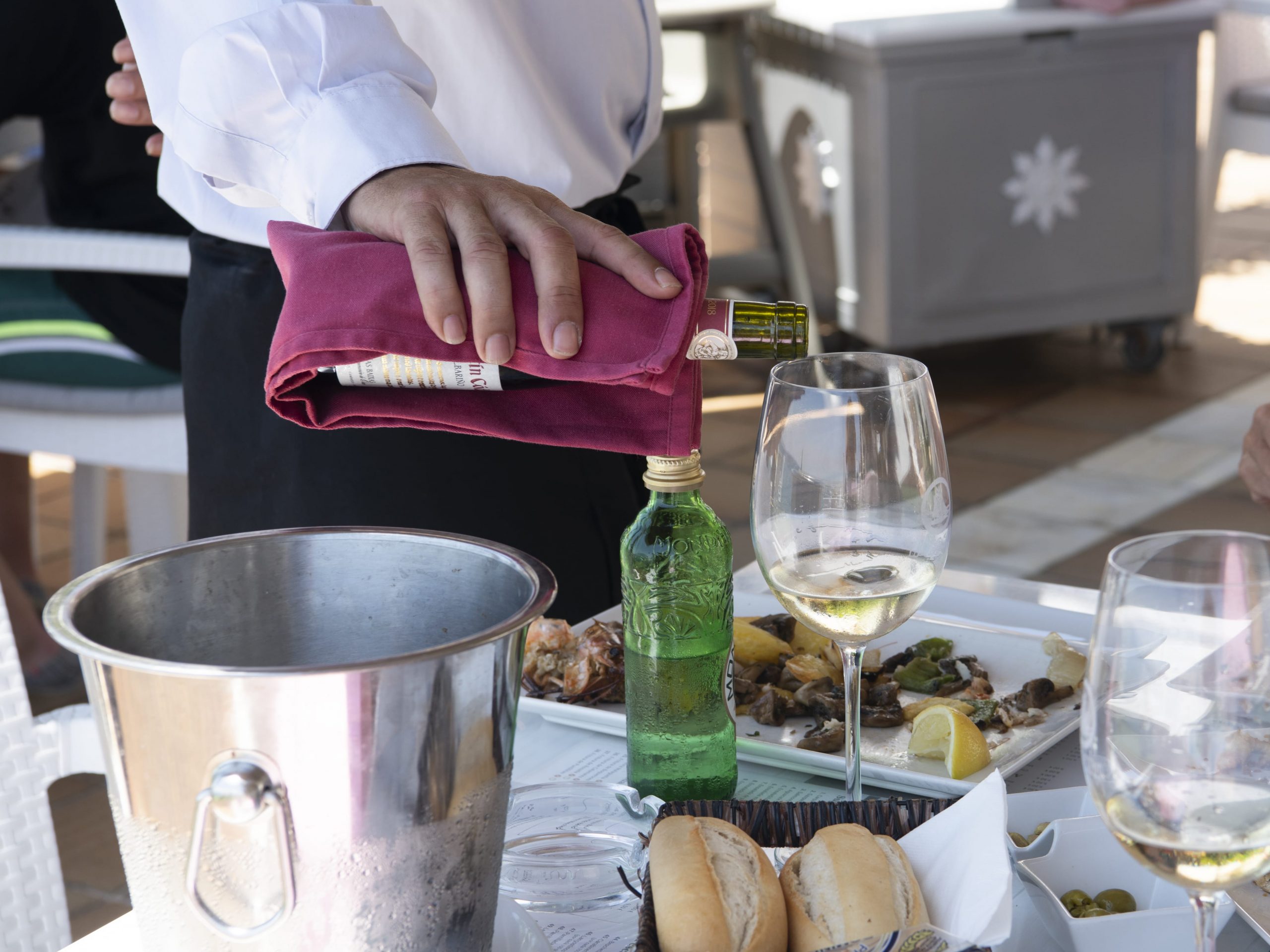 Take a look at our wine list and other drinks where you will find the best flavors. Red wine, cava, white wine.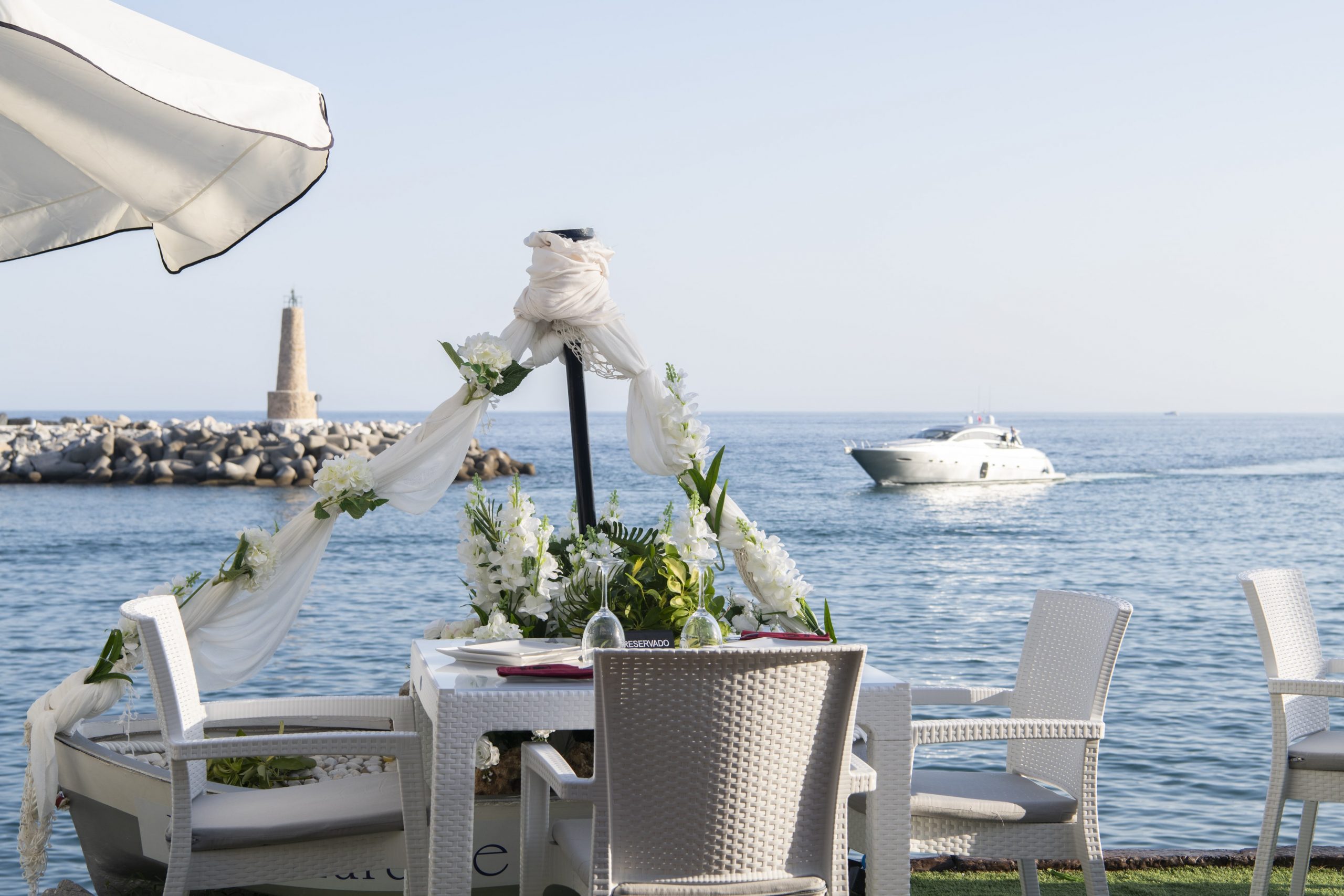 Enjoy our wonderful views of the sea while you taste our best dishes and wines. The best is our sunset.
The best place in Puerto Banus! Food and attention of 10, unbeatable views from the terrace. To repeat as many times as necessary.
Excellent food, wonderful oceanfront location, and a service of 10 with Rafa and Adil at the helm. We arrived from Bilbao and we felt at home. The Russian salad is great and the rice in paella just right. Always recommended.
The food and the treatment are very good. Rafa the Cadiz is a 100% professional and the rest are workers. recommendable
Rafa, he has taken care of us in a spectacular way! Very professional! Nice treatment and better service even if possible. We will definitely be back!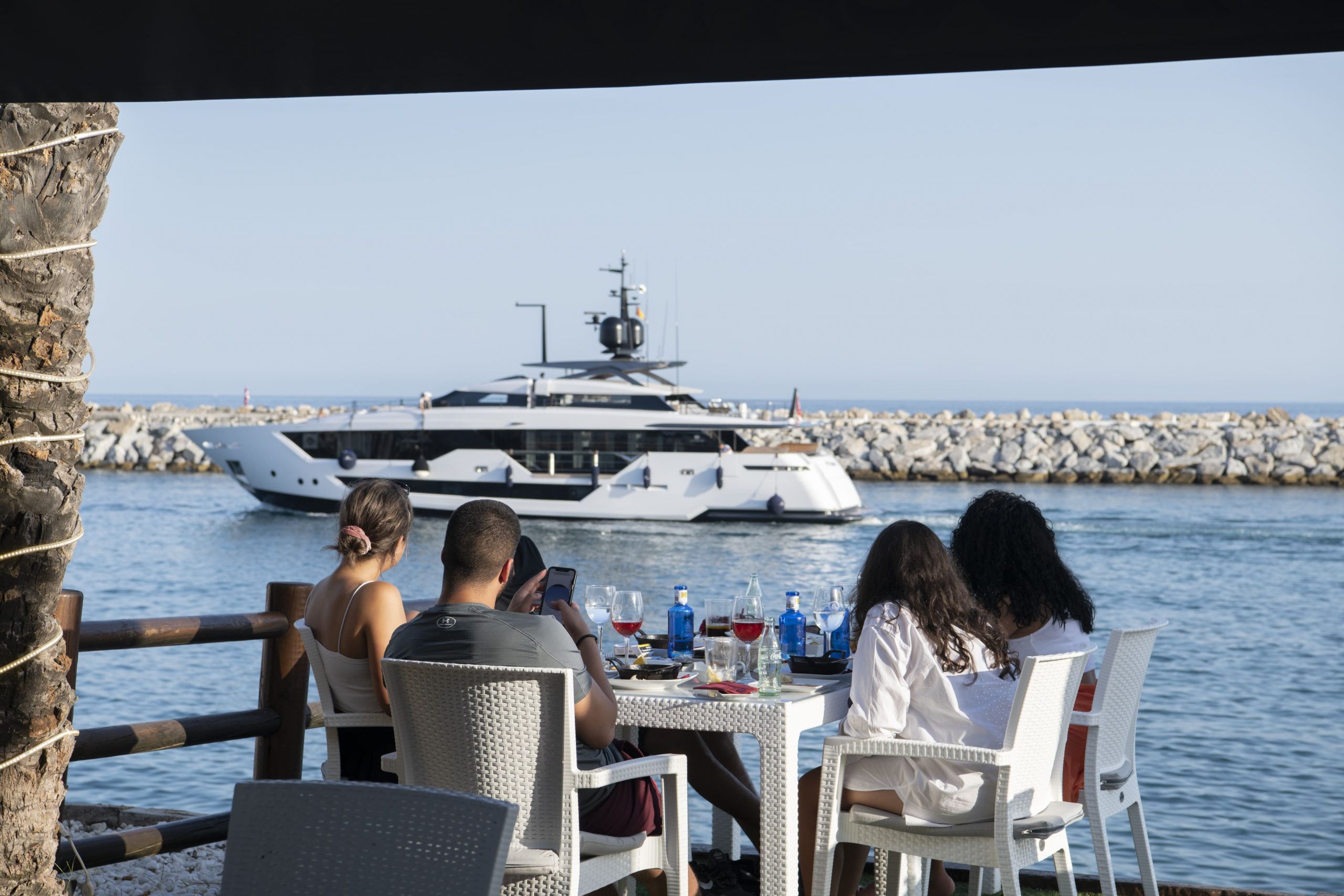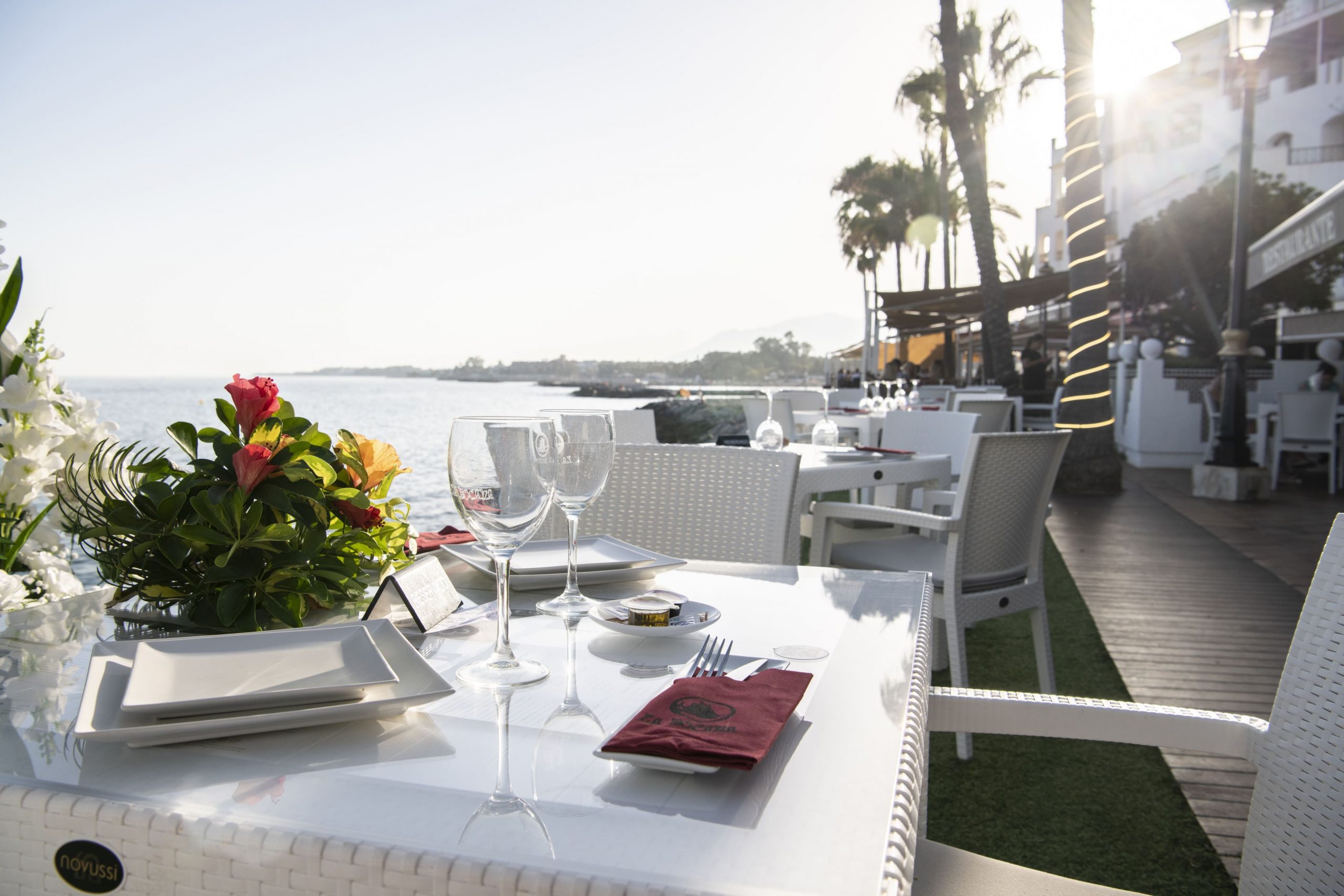 Restaurante la Bocana is a family establishment located in Puerto Banús with more than thirty years of experience in the sector and a pioneer in the area.
Our goal is to satisfy the taste of good cuisine by offering an extensive menu from which you can savor the best Mediterranean cuisine.
RESTAURANT IN PUERTO BANÚS
Among our specialties, the highest quality fish and seafood stand out, together with our paellas and soupy rice dishes, all accompanied by a select wine list.
Take a seat on our spacious terrace and enjoy the sea views in the company of friends and family while they taste the quality of our dishes.